I love music and what I really like is finding new music. This was something Rdio excelled at however it also did some of the basic stuff really well and I sure do miss it.
Apple Designers should really start to take queue from the world they produce design for. I am not suggesting a new interface for Apple Music but lets look at key touch points that make the UX is pretty awful.
Apple should also consider uncoupling the Music App especially as it is now a separately paid service from the iOS updates and really iterate the app, something Rdio where also not afraid to do.
What was I listening too ?
To access the your previous listening in Apple Music. - You have to ensure you are playing any track (to locate option) - You then have to full screen the track you have started playing - Press the 3 lines (not dots) - This will show your history as individual song (often missing songs) - Tap the Song you actually want to play (this will only play that song and continue on with Up Next (which is another oddity)
Music App from Adam Procter on Vimeo.
To access the your previous listening in Rdio. - Open Radio - Tap Artwork - Tap Play (this will play said Album)
Rdio's Home section listed what you had been listening to as Album Artwork at the very first thing you see "Keep Listening".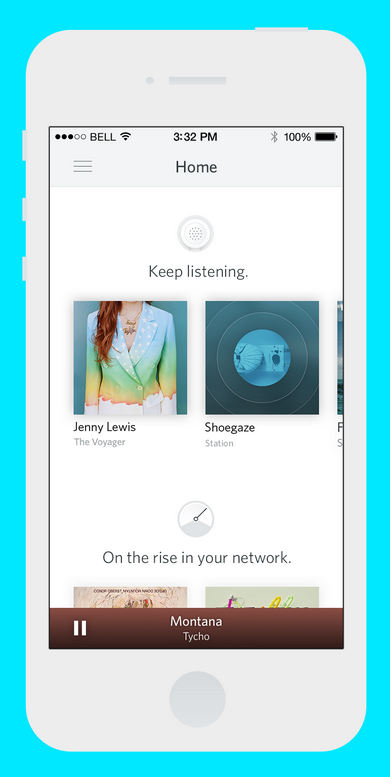 Nine times out of ten I just want to get back to something I had recently been listening too.
Add a proper Keep Listening section that shows Large Artwork from the Albums on Launch.
Music Discovery
On Apple Music you follow Artists where as on Rdio you would follow friends. This is what makes the huge difference to Music Discovery.
Apple has a curated "For You" section but this is not very useful, it just seems to take a look at your collection and provide you with playlists, I don't really like playlists, especially playlists that are computer generated greatest hits, I like Albums curated by Artists.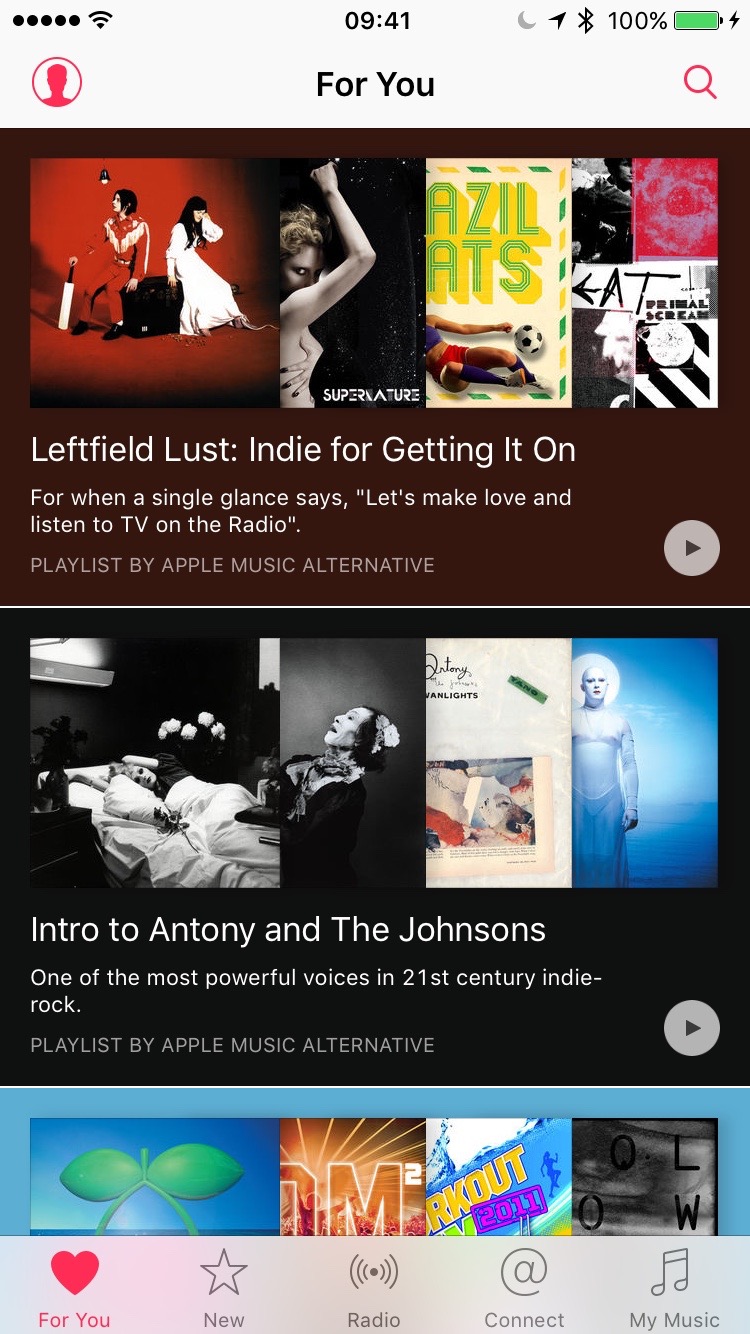 The New Music section does not appear to be connected to anything but is purely latest releases into Apple Music and even they are a few taps away.
On the Rise and Heavy Rotation section of Rdio what your friends where listening too and provided me with so much new music and New Releases also understood My Collection and from this I was discovering new Music weekly, now I struggle to find what I was listening to and any new music that I might actually like.
Allow you to follow friends and have a section that shows what they have been listening too.
Love or Add or Both!
On Rdio if a song was playing I could add this quickly to my collection, in Apple Music you can either Love or Add, loving just adjusts the For You algorithm, and there is no way to look at songs you have loved, even if you create a loved playlist on the desktop iTunes app it seems woefully out of date, so every time I now always press Love and Add. Rdio's used the one button Add to Collection, this could be a single song or an Album, it was easy to tell again iTunes makes this very difficult to know what you added).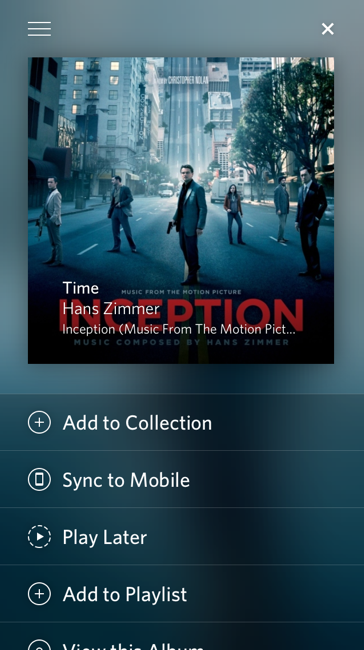 Note that you where listening to an Rdio curated station you could thumbs up and down songs to improve the station, this was a kind of Love.
Allow you to view Loved tracks (continue to adjust For You)
Save For offline.
Apple Music lets you save offline however to invoke this means pressing add to My Music and then this icon transforms into download. The visual Clue is hidden as to whether you have done this unless you venture into the to switch the toggle hidden in My Music view to show downloaded files only. Rdio provided two options for Add and sync and a handy icon on the artwork, along with a nice quick side menu option to reduce view to Downloaded only.
Simplification of this process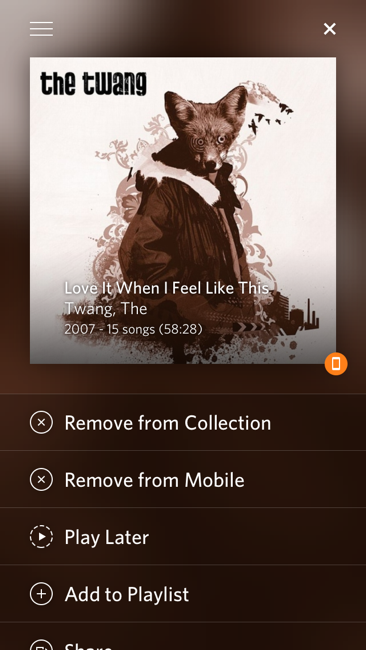 Briefly Family mode
This does seems better on Apple Music mainly as I can have more people for less money.
Spotify ?
Maybe Spotify does everything I want. However I see Apple are the only company that can afford to lose money on streaming music and they wont close it down, I also know that Spotify's will need to find more ways to generate revenue and its starting position as a advert based model is not something I want at all.
Comments welcome.